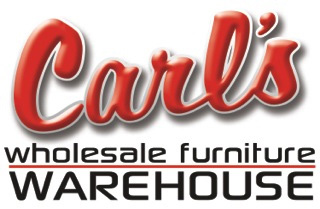 (315) 793-9999
tap to call
Carl's Wholesale Furniture Warehouse Delivery Policy
Once your furniture has been purchased, there are two options you can choose from to get it to your home, In store pickup or delivery. For all in-stock items, we offer fast delivery.
If you purchase an item that is not in stock, we will contact you once in arrives at the the store to schedule a day for delivery.
At Carl's Wholesale Furniture Warehouse our delivery teams are trained to the highest standards in the industry and are focused to get the job done right the first time. We take great pride in providing an exceptional delivery experience for all of our customers.
What to expect:
We can schedule a delivery for a certain day but NOT a specific time.
The night prior to your scheduled delivery day, you will receive a call from the Carl's providing you with a delivery time frame.
Failure to be home during the confirmed delivery time frame may result in a re-delivery fee.
Your home, room, or location within the room, must be ready to receive your delivery. This includes having a clear, unobstructed path for our drivers, having your room free and clear for your new furniture, and having any sheets removed from any old bedding being removed from your home.
Our professional delivery staff takes pride in protecting your home and property when making a delivery. However, in the event that your home contains a restricted delivery area (hallway, staircase, etc.), you may be required to sign a release form before our delivery staff attempts installation of merchandise in your home.
Carl's Furniture delivery staff will not move any existing furniture to other rooms in your home.
MAKE SURE YOU INSPECT ALL MERCHANDISE AT THE TIME OF DELIVERY! Any damage to merchandise at time of delivery or pick up MUST be recorded in writing on the delivery or pick up slip. Any damages without such record will NOT be eligible for exchange.
Due to health and sanitary reasons Carl's Furniture will not remove old bedding or furniture from customers homes.